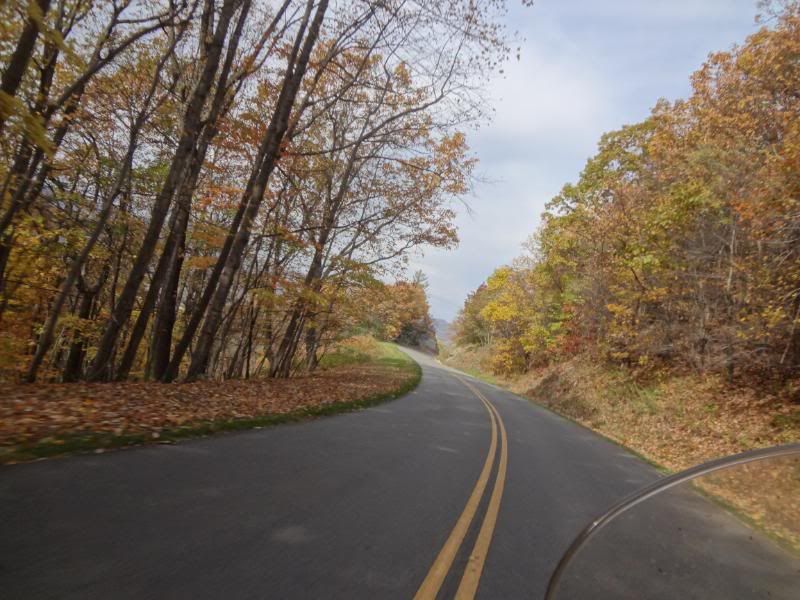 The closing miles of the Blue Ridge Parkway lead me to another rear tire and another brewery.
I met Mike Roy, brewer at Franklin's, by chance, after a New Hampshire motorcycle ride about 7 years ago. A friend and I stopped in at a bar in Manchester, NH not knowing it was a brewery due to a complete lack of signage indicating this "taverns" real purpose. After being pleasantly surprised that our post ride beer stop was a brewery I started talking with the bartender who happened to be the brewer. Maybe it was the fact that I always gravitate towards talkative people because they help me shut up, or maybe it was simple coincidence, either way I liked Mike immediately and I knew that I would be stopping to have beers at this place as long as he was around. After a few years it was time for Mike to move on to a different brewery. When I started out on this trip I contacted Mike early and often. It was Mike who set me up with many of the contacts that have made this trip successful. To finish the riding section of this adventure without stopping to see Mike would be a crime. I had just finished riding the length of the Blue Ridge Parkway and decided to skip Skyline Drive. As I carved the narrow VA farm roads I felt like I was in the Framingham/Sudbury region of MA. Each of these roads, at their widest point, was no more than 20' wide and the small abrupt hills made seeing through corners a relative impossibility. I considered how lucky I was to have this area to myself on this perfect fall day. At the intersection of random county road and route 28, 100 miles outside D.C., I decided it was time to make my way to the capital on a more direct route. I needed one more tire and the day was going to escape if I didn't focus on finding a shop.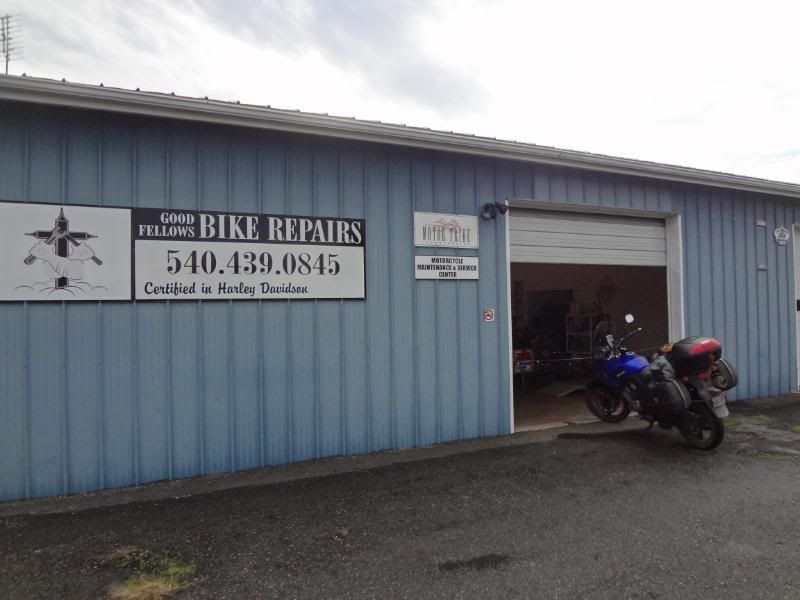 I have been so lucky to find great motorcycle shops on my trip and today would be another example of this.
Good Fellows Bike Repairs
in Midland, VA is run by Leroy Greene (Bro. Lee) and his wife Brenda. I was greeted by Mr. Greene and we had time to talk about his experiences in business and his charitable interests as my bike had a new rear tire fitted. Although Good Fellows specializes in trike conversions and Harley Davidson work they had a tire that would fit my bike and got me on my way quickly with a great deal on the tire as a bonus. I highly recommend this shop.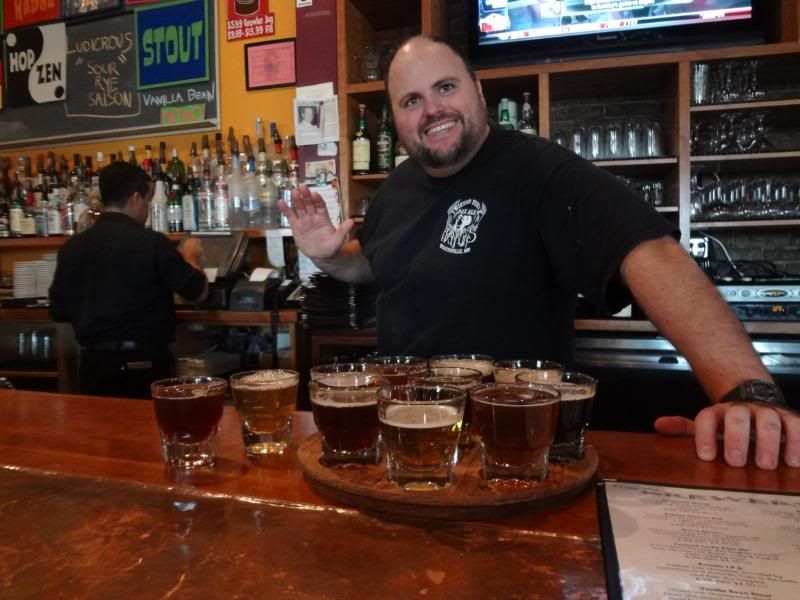 Franklin's General store, Restaurant and Brewery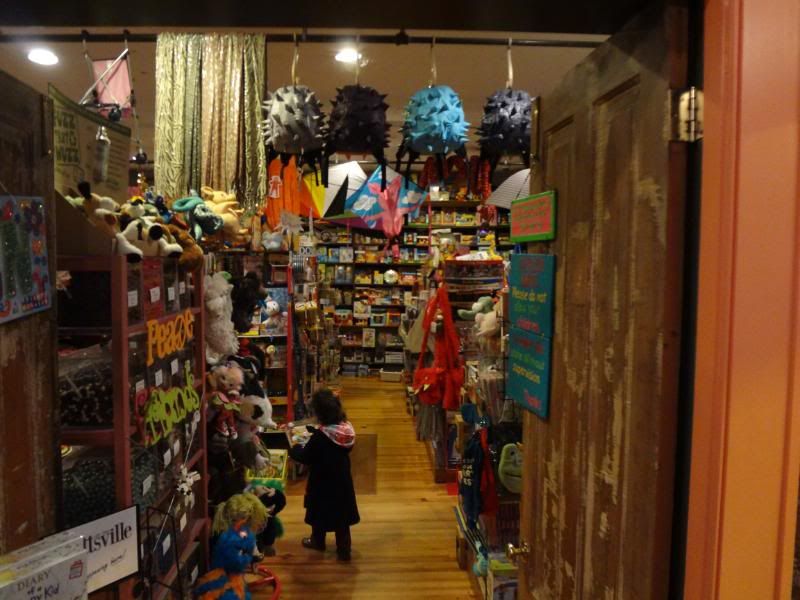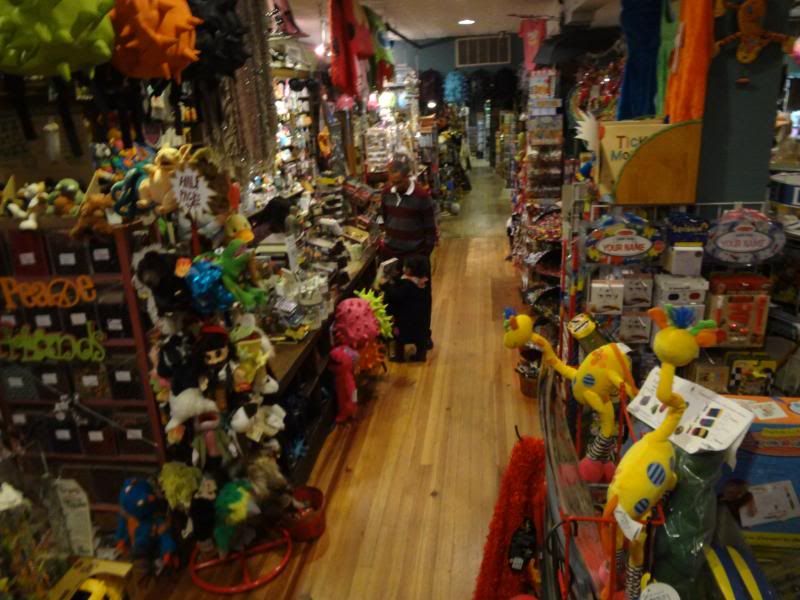 Franklin's has been in this location in Hyattsville, MD for 20 years. Today, 10 years after the addition of a brewery, people who came here with their parents over the years are now bringing their children to experience the general store and restaurant. When Mike began at Franklin's there were 4 serving tanks and only 7 kegs. Mike's belief in an infinite human palette for beer drove him to request that more serving tanks and kegs be added to allow 11 beers to be served at all times. To achieve this 39 kegs were added and one 10 Bbl tank, originally intended for beer, but being used for root beer, was re-purposed as a lagering tank.
When I arrived at the brewery after a long nite of fun on the town in DC I entered the brewery through the kitchen, surprising the staff. I assured them I was welcomed by the brewer and was simply unable to grasp his simple instructions for brewery access. I sneaked into the cellar and probably startled and already busy Mike while he was cleaning floors and transferring beer from tanks to kegs in an effort to make space for more beer in his cellar. After catching up and taking some time for a brief tour of the brewery we talked about the DC beer scene and an event that I would be welcome to later in the evening. The plan for the day was to fill some more kegs, clean a serving tank, and fill that cleaned serving tank with the excellent Bombshell Blonde that afternoon. I reminded myself that I would have to get a picture of the front of the building at some time, a task which I quickly forgot, only remembering 200 miles outside of DC. At this point, early in the day after a dizzying trek from 6 miles across town in crazy traffic, all I wanted was lunch. I am sure that I missed a fair amount of info obsessing over how hungry I was. As the day progressed I put down my notebook and camera and just hung out with Mike. As we discussed the best way to achieve proper water chemistry on Pils I noticed barrels in the corner which turned us towards a strong beer and barrel aging discussion. This turned out to be a timely discussion because as lunch time drew nearer a new crop of barrels was delivered by friendly local brewers. We unloaded the barrels, placing them in positions of readiness for later filling, then we ate.
Some brewers spend more time thinking about beer than actually drinking it and I think Mike is one of these. His love of brewing seems to be derived from studying styles and histories of beer rather than constant consumption. This approach leads to some interesting experiments such as the "Ludicrous Sour Rye Saison". During lunch as I sipped this sour mashed, rye malt based saison I was rewarded with one of those rare beer experiences, one that keeps all beer lovers hunting for the next great thing - my mind was transported to the Belgian farmhouses of the 18th century and just as I was imagining that I was tasting saison for the first time, it was gone. I reminded myself to try it again later. I would not forget this reminder.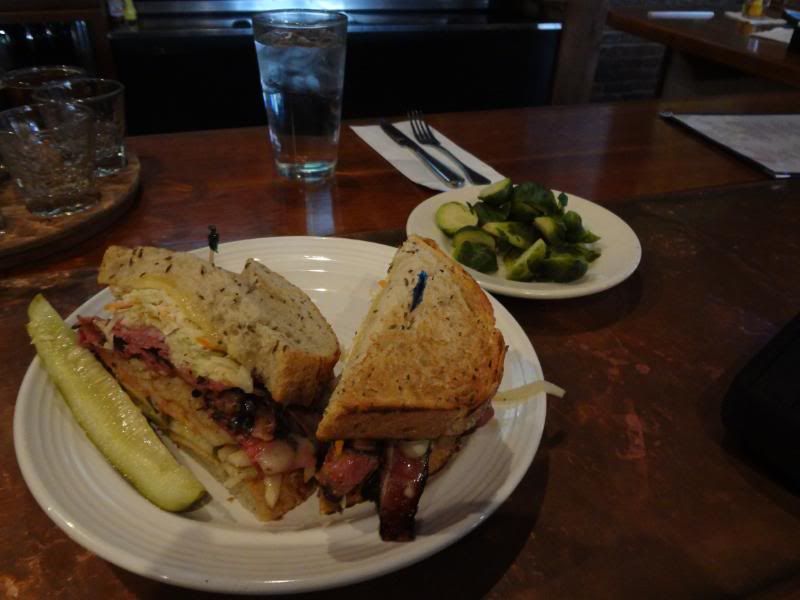 Lunch could not have come a moment too soon. After my late evening and skipped breakfast I was overjoyed to see that Franklin's offered at least one insane sandwich on their menu: The Vulcan Mind Meld. My pants got tighter just reading about it - Pastrami, corned beef, slices of pickles, Swiss, provolone, slaw, skinny fries, hots, tomatoes, and Thousand Island dressing on toasted rye bread. I'll take 3....a day, forever.
Our lunch conversation was that of typical brewery employees: Taxes are too high, regulation is too strict, I would like my own place in "X", and beer geeks sometimes misunderstand the point of our beers but it's a good thing they (we) exist. I listened on and the talk turned to a relatively intense debate on how to make the Governors Cup, a DC area beer event/competition for DC area beers, a better run and more fun event for everyone. Lunch went a little long as we became increasingly wrapped up in beer talk; there was still a filtration to do before the day was over.
We returned to the cellar and set up the filter for action the day pretty much disappeared. My stomach was very full with what I vowed would be my last intake of crazy road food. In spite of a friends claim that meat, chocolate, and cigarettes are the only food groups I continue to rely heavily on vegetables and yogurt in my diet. These staples have been in short supply on this trip. Now, I realize that I could have stopped at nearly any grocery store in the country for yogurt and veggies but that brings with it the nuisance of dealing with new grocery stores, something I loathe. In addition to my illogical fear of unfamiliar grocery stores there is the fundamental truth of having no ability to store fresh foods on my bike. As the temperature cooled down it became more realistic, but by this time the trip was essentially over and my habits were set in stone. Once the filtration and the day were over Mike offered me couch space at his place. As I fell asleep on the ultra comfy couch I reflected on my trip. It is becoming a blur, the first of two things I never expected, the second was an overwhelming urge to return to Massachusetts tomorrow.
Thanks to Franklin's, especially to Mike for helping me finish my brewery visits in perfect form.